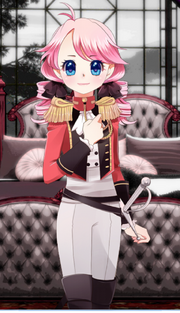 Part of Military in intelect skills, together with Naval Strategy and Logistics.
Moods and activities
Edit
Willful +1, Angry +1, Afraid -1, Cheerful -1. No activities are unlocked by training Strategy.
week 15 Test: Strategy > 30 choice to recruit more army unlocked.
week 31 War with rebels Test: Strategy + Logistics ≥ 170 limits losses else more people die.
week 35 If you lose Test: Strategy + Naval Strategy ≥ 150 escape else other ways to escape else die.
| Points | Description |
| --- | --- |
| 10 | You study the strengths and weaknesses of different weapons in battle formations. |
| 20 | You study the effects of battle stress on troops, and how morale can turn the tide of battle. |
| 30 | You study military recruitment and the importance of training and motivation in making soldiers who can trust and depend on each other. |
| 40 | You learn about how units reinforce each other in the field, gaining strength through proximity and the covering of weaknesses |
| 50 | You study the effects of different kinds of battle terrain for both offense and defense. |
| 60 | You study the power of ranged weapons, from arrows to thrown fire and sand, and how the threat of such attacks can shift the enemy's response. |
| 70 | You study the use of cavalry in battle, as well as the costs and benefits of traveling with large animals. |
| 80 | You study the effects of a strong hierachy on military organisation and the ability of troops to respond to changing situations.  Communication across an army can be difficult; disrupted signals can lead to chaos. |
| 90 | You study famous battles: the disasters and the mistakes which created them, and the turning points in larger conflicts and why they made a difference. |
| 100 | You study the concept of "defeat in detail" and how an army can be destroyed by crushing small parts one at a time rather than attacking it all at once. |
Ad blocker interference detected!
Wikia is a free-to-use site that makes money from advertising. We have a modified experience for viewers using ad blockers

Wikia is not accessible if you've made further modifications. Remove the custom ad blocker rule(s) and the page will load as expected.